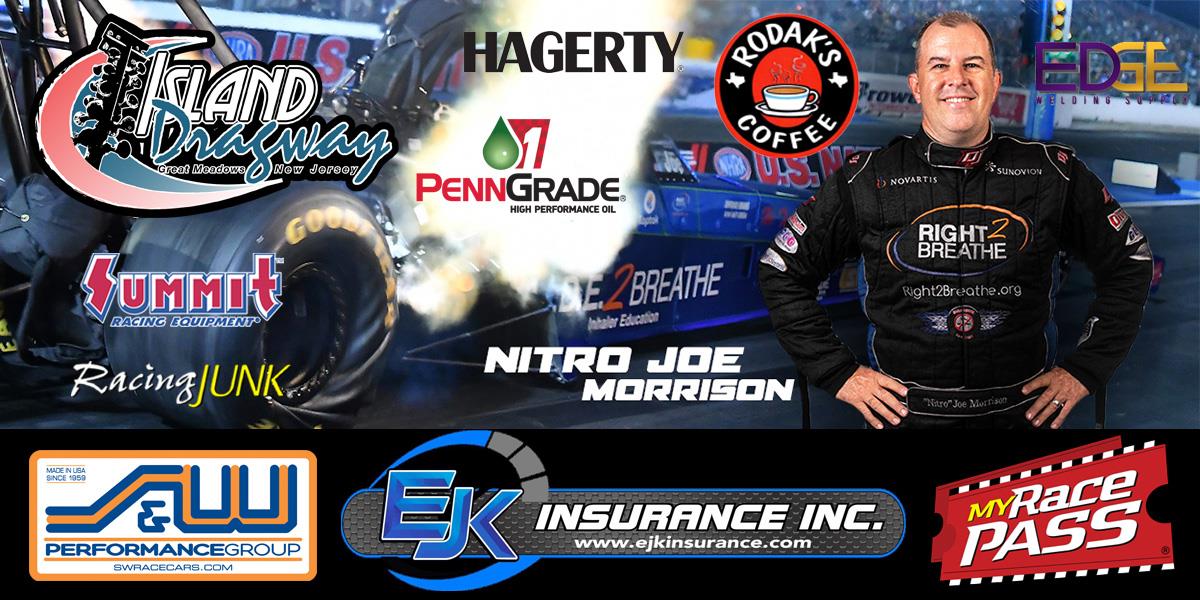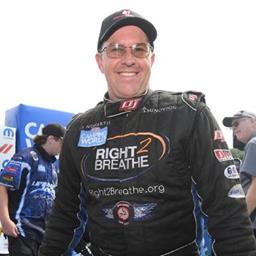 ---
Island Dragway and Joe Morrison Hosting Jr Street Licensing Event
Legendary New Jersey Dragstrip Island Dragway and NHRA Top Fuel Dragster driver, 'Nitro' Joe Morrison will host an NHRA Jr. Street instructional and licensing event on May 21st, 2022 to kick off the 62nd year of service to the local drag racing community.
Great Meadows, NJ – On August 2nd, 1964, Big Daddy Don Garlits officially broke the 200-mile-per-hour barrier at Island Dragway in Great Meadows, New Jersey. 58-years later, the legendary racetrack and homegrown NHRA Top Fuel Dragster driver Joe Morrison are determined to continue NHRA's Dedication to Safety through Ingenuity in Action as they host a crop of 25 teenagers and their parents for an NHRA Jr. Street instructional and licensing event, Saturday, May 21st, 2022.
The National Hot Rod Association launched its Jr. Street youth racing program for 13-16-year-olds in 2015. Following the momentum established by their Jr. Drag Racing League, NHRA's Jr. Street program gives teenage boys and girls the opportunity to race against their peers in full-body street vehicles with an adult co-driver as their teammate. NHRA Jr. Street provides aspiring racers with an economical entry point into drag racing – as they compete in daily drivers.
This Jr. Street instructional and licensing event at Island Dragway was created by the collaboration between track operator Melissa Milano, Morrison (who hails from nearby Flemington, NJ), and EJK Insurance founder Ed Krajewski. The Island Dragway Jr. Street event intends to provide a full-scale introduction to NHRA Drag Racing by guiding the students and their parents through all phases of competing at an NHRA sanctioned racetrack.
The day will start with a tech inspection to explain to aspiring racers and family members the importance of safety before hitting the racetrack. Instruction then proceeds to the starting line of the racetrack, where Morrison will teach students the basics of bracket racing, track protocol and etiquette, and a few tips for concentration skills and consistency.
Everyone who successfully meets the license requirements will also receive an entry to compete in the Jr Street division at the tracks Summit Racing ET Series event later that day.
"As a Jersey guy, I was raised to embrace the importance of never forgetting where you came from and to share your passion with anyone who will listen," noted Morrison, who cut his teeth in drag racing at Island Dragway in the late 1980s and currently holds the Alcohol Nostalgia Funny Car top speed record at 215 mph. "The NHRA Jr Street program is the perfect way for parents and kids to enjoy time together while bringing in new drivers to our great sport. To run this program at my home track of Island Dragway is just perfect."
To help offset the costs associated with the Island Dragway Jr Street instructional event are supporting partners including EJK Insurance, S&W Race Cars, MyRacePass, Hagerty, Summit Racing Equipment, RacingJunk, PennGrade1 Racing Oil, and AmericanaGlobal.com.
"Our goal is to raise the bar for awareness and growth of the NHRA Jr Street program – in fact, we want to turn the knobs to 11," a smirking Morrison concluded in reference to one of his favorite movies, This is Spinal Tap. "I'm lucky to work with such amazing partners who understand that it takes financial investment to seed an opportunity like this. We've gathered inspiration from other NHRA tracks like Maple Grove, Tucson, and New England Dragway, who have established exceptional grass-roots Jr. Street programs. But like any other competitive racer – I'm looking to follow in Big Daddy's footsteps of breaking barriers here at Island Dragway. The fact that our partners were immediately on board with this program shows their dedication to the future of our sport."
Event Details:
UPDATED: Due to rain, Event Date is now May 21, 2022
Original Date: May 7, 2022
Time: 8:30 AM – 12:30 PM for instruction/license passes; all participants who successfully license receive entry to JR Street class racing the same day beginning immediately after the class
Location: Island Dragway - 20 Island Road, Great Meadows, NJ 07838
Entry fee: $50
Link for registration/sign up: https://www.eventbrite.com/e/jr-street-licensing-day-tickets-321399312997
Link to NHRA for JR Street program: https://www.nhra.com/jr-street
---
Article Credit: Tim Charlet
Submitted By: Joe Morrison
Back to News